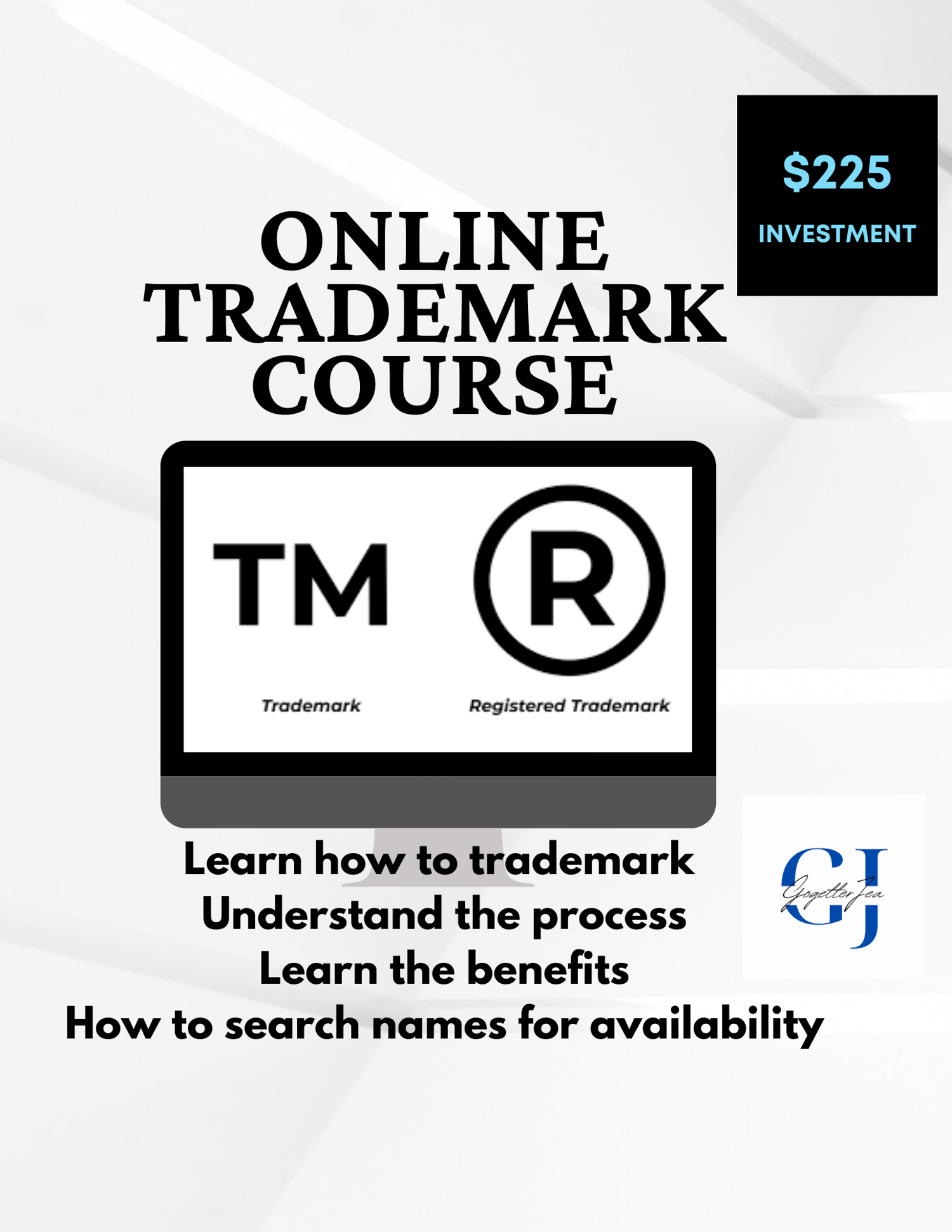 Trademark info: Trademarks are protection for your brand, and the trademark application doesn't provide the status, however the use of the mark does. So you need to be using the mark to continue to be federally registered. Once I complete your application, I will let you know, thereafter you will receive confirmation from uspto.gov.
Class is online via google meets.
You will learn how to trademark a business, search for availability of names and gain the understanding of the trademark process.
Completing an application does not guarantee an approval. An office action is an official letter sent by the USPTO. In it, an examining attorney lists any legal problems with your chosen trademark, as well as with the application itself. You must resolve all legal problems in the office action before we can register your trademark.
Benefits of Trademark:
Exclusive right to use mark
Public notice of ownership
Listed on USPTO - prevents others from filing the name
Federal stamp of approval